Empire Building
This game is created for the Ludum Dare 39th competition!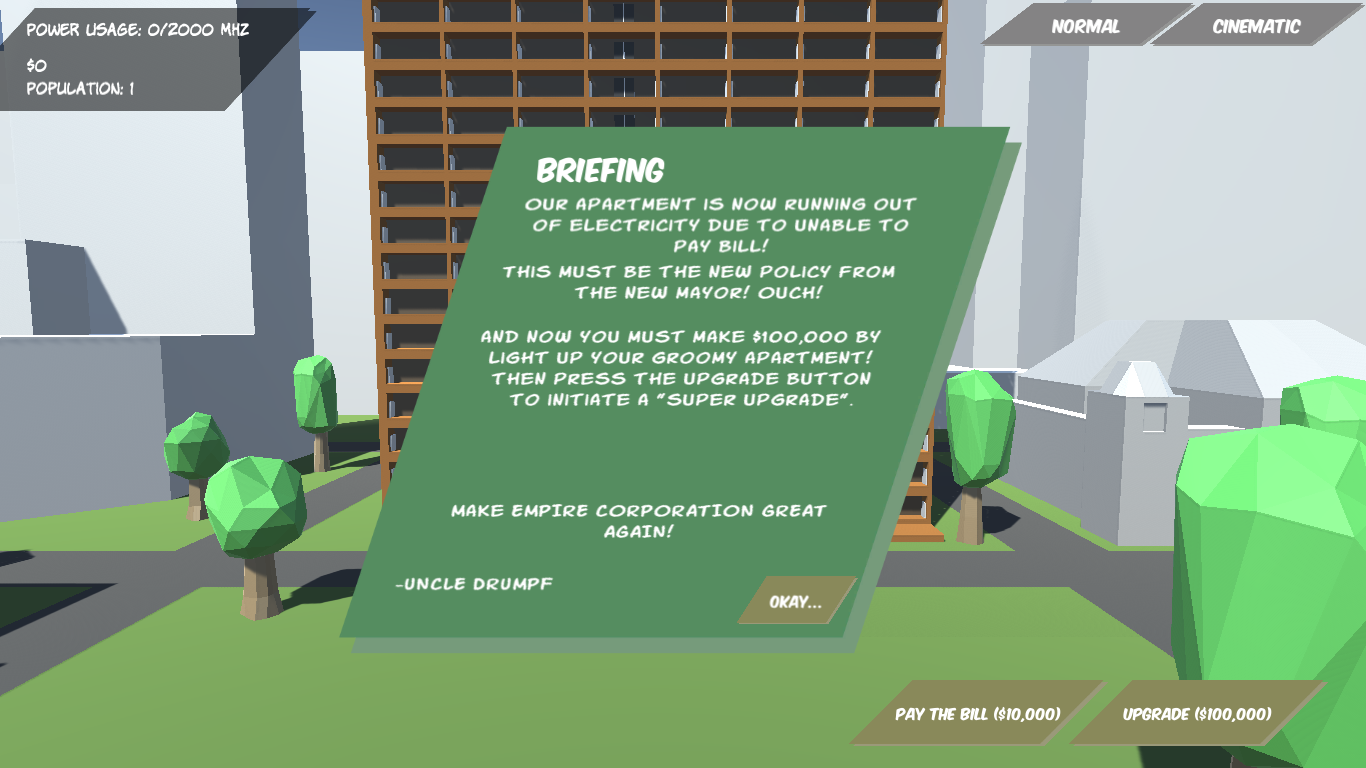 The Empire Building! Uncle Drumpf is assigning you to replace him as a real estate developer to take over his "gloomy" powerless apartment. Recently the city has just cut out some of the electricity due Uncle Drumpf was unable to pay his electric bills, your job is to make money by lighting up the apartments to attract new homes and upgrade your apartment until it reached 1,000,000 Mhz! Once you reached 1 million Mhz, he has some unexpected secrets…

Control:
WASD control camera.
Mouse scroll to zoom in/out.
Left click the room to light up the apartment. Click again to turn off the light.
Goal:
Reach 1,000,000 mwh (story mode).
None (endless mode).
Install instructions
Install Winrar (if you don't have one).
Unzip.
Open the folder.
Play the game.